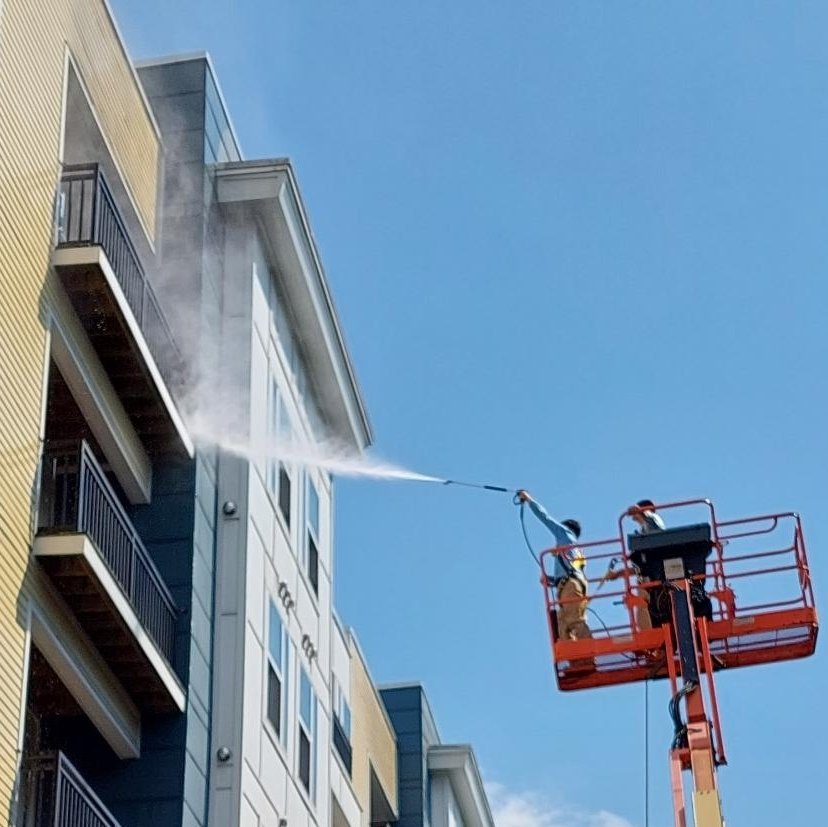 Welcome to Affordapro Window and Pressure Cleaning, your trusted family-owned and operated local business serving the greater Richmond and surrounding area. With years of experience in the industry, we take pride in offering a wide range of high-quality cleaning services to meet all your needs.
At Affordapro, we understand the importance of maintaining a clean and inviting space. Whether it's your home or business, clean windows, pressure-washed surfaces, and well-maintained outdoor areas can make a significant difference in the overall appearance and appeal of your property.
Our Services
As a full-service cleaning company, we offer a comprehensive range of services to cater to all your cleaning requirements:
1. White-Glove Window Cleaning
Our team of professionals is trained to provide top-notch window cleaning services. We use the latest techniques and equipment to ensure streak-free and crystal-clear windows, both inside and out. From residential properties to commercial buildings, we handle it all.
2. Pressure Washing
No matter if it's your driveway, patio, deck, or siding that needs to look its best, our pressure washing services can help restore the beauty of your outdoor surfaces. Our technicians use industry-leading products, techniques and equipment to remove dirt, grime, mold, and mildew, leaving your surfaces looking fresh and clean. Each job is unique, and you can rest assured that we always use the least pressure possible to get the job done right. Whether you need cleaning at a single-family home or a multi-family apartment complex, Affordapro Window and Pressure Cleaning is only a click, phone call or email away.
3. Snowplowing
When winter arrives, you can rely on us for prompt and efficient snowplowing services. We have the necessary equipment and expertise to clear your driveways, parking lots, and walkways, ensuring safe and accessible pathways for you and your visitors.
4. Gutter Cleaning
Clogged gutters can lead to water damage and other issues. Our team can efficiently clean your gutters, removing debris and ensuring proper water flow. This helps protect your property from potential water damage and keeps your gutters in optimal condition.
5. Deck Painting/Staining
If your deck is looking worn out and dull, our deck painting and staining services can give it a fresh and vibrant look. We use high-quality paints and stains to enhance the beauty and durability of your deck, making it a perfect spot for outdoor gatherings and relaxation.
Why Choose Affordapro?
There are several reasons why we are the preferred choice for window and pressure cleaning services in the greater Richmond area:
Experience: With years of experience in the industry, we have honed our skills and expertise to deliver exceptional results.
Quality: We are committed to providing top-quality services, using the best products, equipment and techniques available.
Reliability: We understand the value of your time and strive to complete every job on schedule, without compromising on quality.
Affordability: As our name suggests, we offer competitive pricing without compromising on the quality of our services.
Customer Satisfaction: Our ultimate goal is your satisfaction. We go above and beyond to ensure that every customer is happy with the results.
So, whether you need your windows sparkling clean, your outdoor surfaces pressure washed, or any other cleaning service, Affordapro Window and Pressure Cleaning is here to help. Contact us today for a free quote and experience the difference of working with a trusted local business.